3D Community Landscape and Scene
By Aaron Dishno Ed.D.
After you Create a New 3D Community, it is time to set the Scene!
For this demo, we are going to create a water scene with an island.
Load your 3D Community if you haven't already, (here is a reminder)…
Admin -> My 3D Communities -> Select 3D Community
Select Demo 3D Community (or whatever you called it).
Edit the Scene
Navigate to:
Admin -> My 3D Communities -> Edit 3D Community
A 3D Community has a couple menu items that you do not see on the 3D Buildings or 3D Things menus:
Edit Landscape and Scene
Add or Edit 3D Buildings in this 3D Community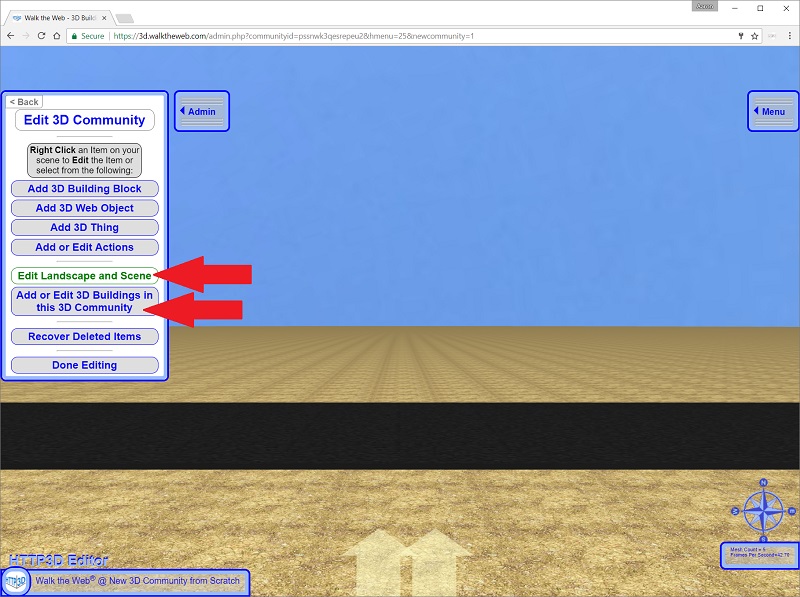 Click Edit Landscape and Scene
Next, explore the following Landscape and Scene Settings as you turn your 3D Community into an Island:
Then, we will add our 3D Building to the 3D Community.