3D Community Ground Settings
By Aaron Dishno Ed.D.
Navigate to:
Admin -> My 3D Communities -> Edit 3D Community -> Edit Landscape and Scene
Click Ground Settings.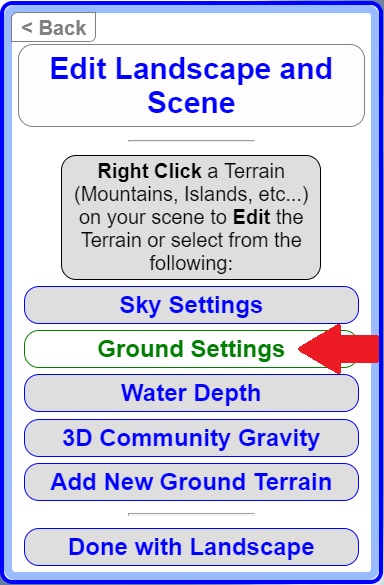 Ground Settings
Ground Settings refer to the extended ground that you see all of the way to the horizon.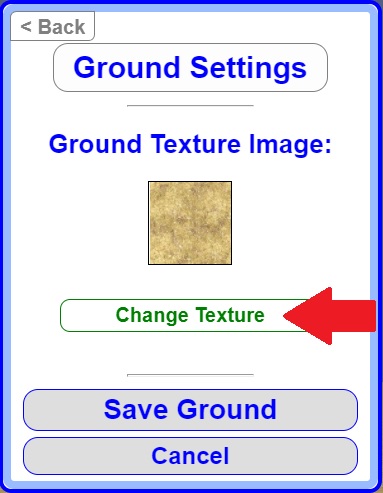 Click Change Texture to select or upload a new ground texture image.
(you can pick any you like).
For the demo I chose grass.png from the Stock Images.
The Extended Ground will then display the new texture.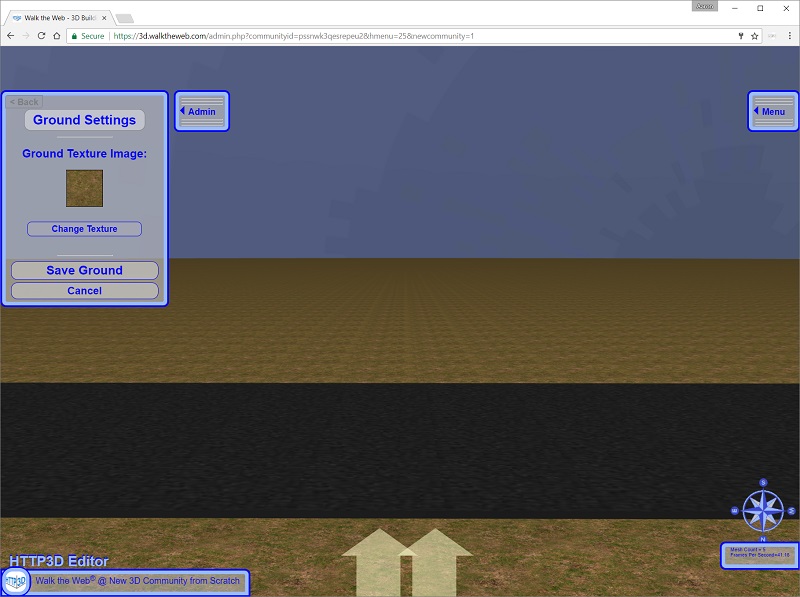 Click Save Ground
Next, explore the following Landscape and Scene Settings as you turn your 3D Community into an Island:
Then, we will add our 3D Building to the 3D Community.