The main goal of the 3D Browsing Project is to create the best 3D Browsing experience possible.
With that said, the 3D Browsing Project has many goals and targets we want to achieve.
Here are a few of the short term goals:
Remove the lag from the 3D object loading that is disrupting the smooth movement and overall user experience.
Add Getting Started pages to make it easier to jump in and have your own 3D Website in just minutes.  These are easy 3-5 step web pages that use 3D Building and 3D Community scene templates that can be completed in less than 5 minutes.
Add Avatars that everyone can customize.
Add 3D Game experiences to provide entertainment for everyone.
Create more demos and build more 3D Communities!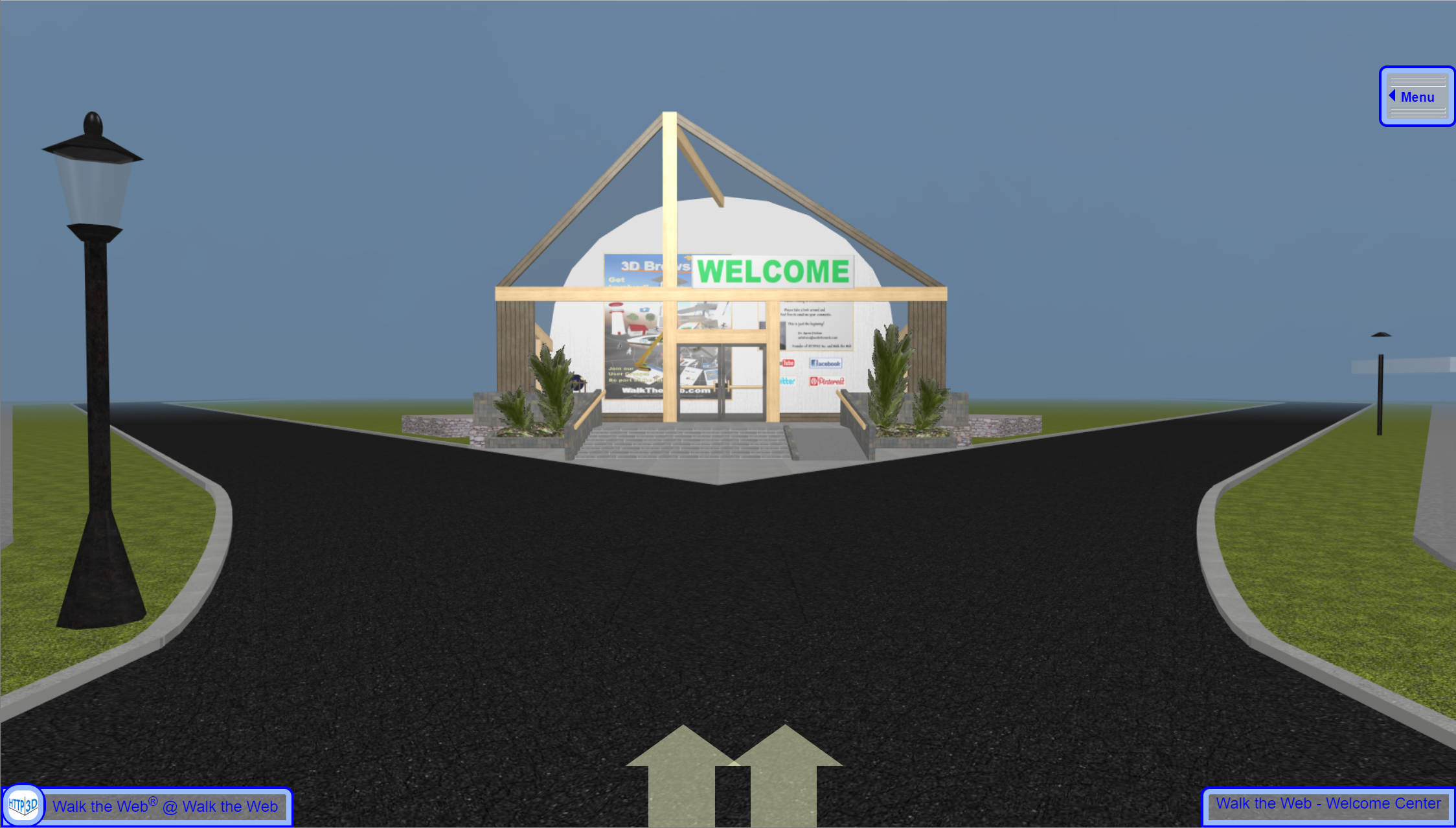 One of our long term goals is to provide an Open-Source version of the 3D CMS for creating and hosting 3D Websites.
Plans for this Open-Source version is to support:
Secure matrix of 3D Websites (3D Communities, 3D Buildings, and 3D Things) that can be hosted anywhere on the Internet.
3D Communities as an entry point into 3D Browsing.
3D Buildings that can be added to any 3D Community anywhere.
3D Games that can be added to any 3D Community.
Plugin system to add additional 3D Browsing, 3D Games, 3D Website functionality, and connectors to traditional websites. This will also include the specs and documentation for anyone to add plugin functionality to the 3D CMS and 3D Website hosting sites.
Hooks into menus, scripts, headers, footers, input events (mouse, keyboard, touch), 3D Shapes, 3D Web Objects, Action Zones, etc…
Security levels like superuser (server-wide), site admin, and other applicable sections.