3D Community Sky Settings
By Aaron Dishno Ed.D.
Navigate to:
Admin -> My 3D Communities -> Edit 3D Community -> Edit Landscape and Scene
Click Sky Settings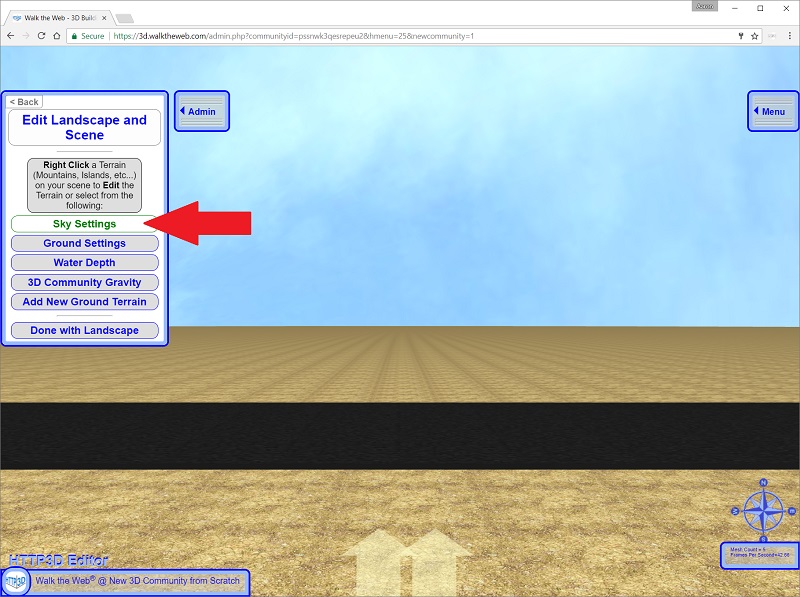 Sky Settings
In order to keep the Sky Image simple enough for anyone to use, I chose a single image placed in the inside of a sphere that is a minimum of 2500 units large. It is dynamic and can grow especially as you move your Avatar up.
(This is notable because many 3D games use a box with 6 images that need an expert graphic artist to stay seamless. Kudos to the talented artists that make these! I am not one of them, so I had to look for an easier way! haha)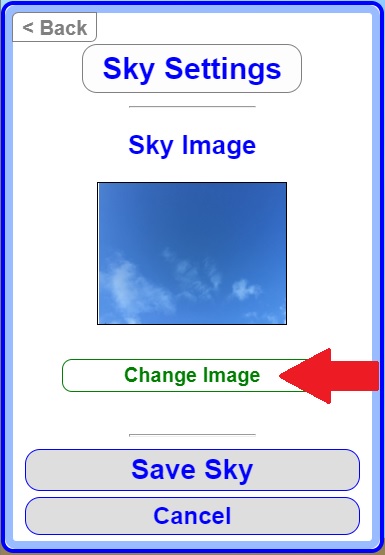 Click Change Image and select or upload your own image.
For the demo I chose cloudyskies.jpg from the Stock Images.
The Sky will then display the new image.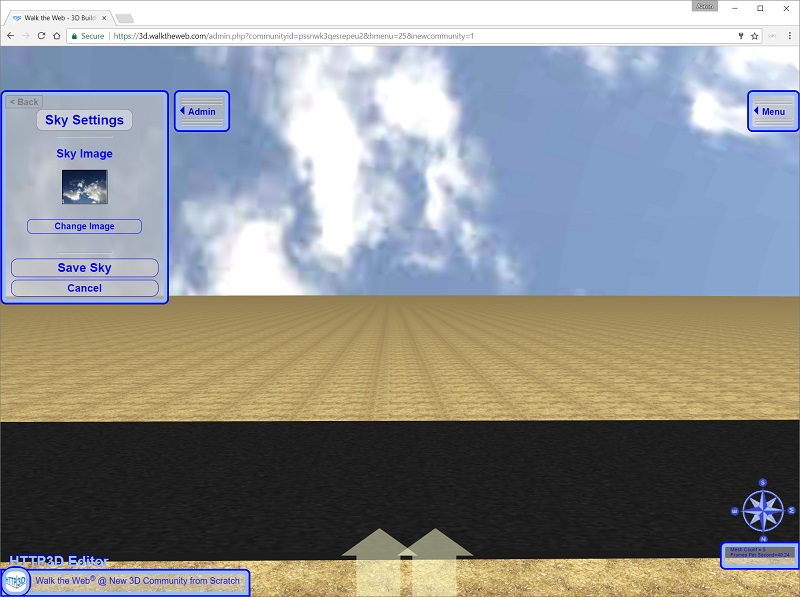 Lighter, brighter sky images will produce a brighter scene, especially if you add water; due to the reflection the sky will make on the water.
Click Save Sky.
Next, explore the following Landscape and Scene Settings as you turn your 3D Community into an Island:
Then, we will add our 3D Building to the 3D Community.