Create a New 3D Thing
By Aaron Dishno Ed.D.
Introduction
A 3D Building is a website in 3D Browsing. After its creation, I started to make items to go inside and around the 3D Building; for example a Chair, Table, Tree, etc…
I quickly found a need to be able to create an
assembly of 3D Building Blocks (Shapes)
and build a thing once
and add it many times to a 3D Scene.
So I invented 3D Things.
Go to https://3d.walktheweb.com and log in.
(Create a login if you haven't already. The www.walktheweb.com website shares the same login credentials).
Next, select
Menu -> My 3D Websites Admin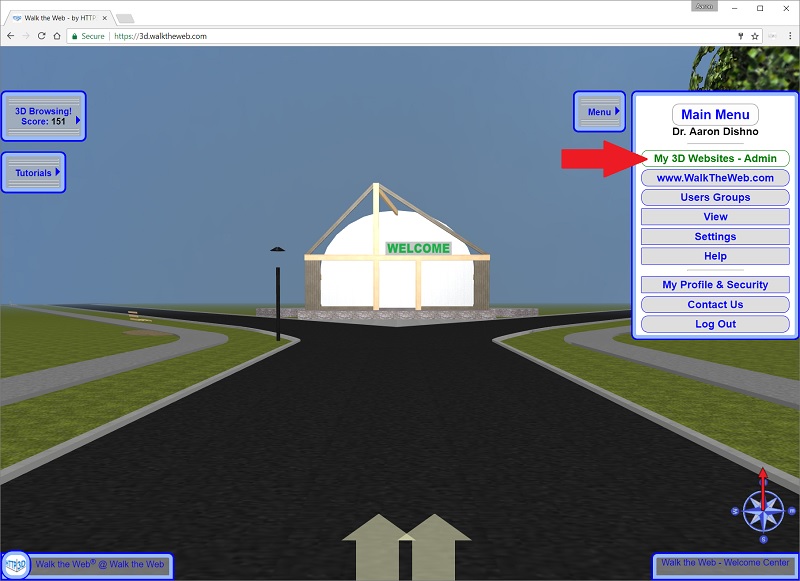 Create a new 3D Thing
To Create a new 3D Thing select
Admin -> My 3D Things -> Add New 3D Thing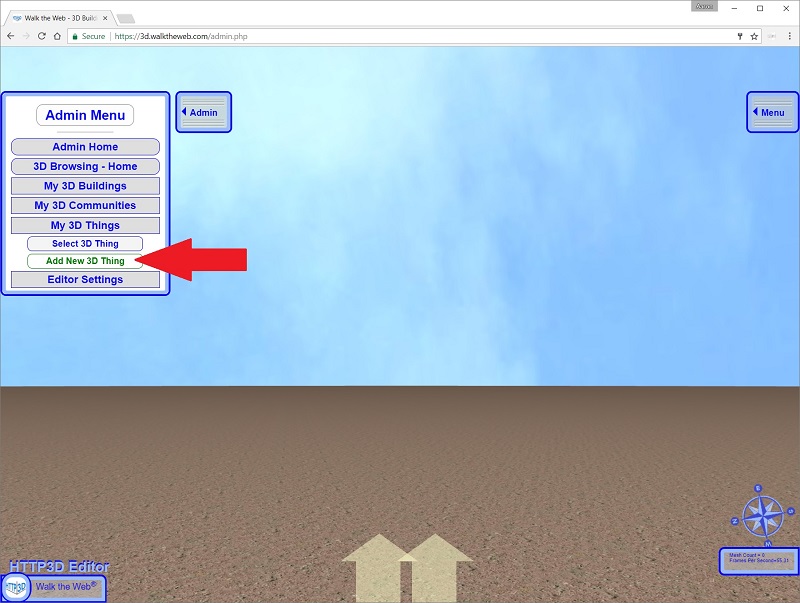 For this Tutorial, we will start from scratch so select the Image or Select button for
New 3D Thing from Scratch.
Normally, you can search 3D Thing Templates by a key word like: chair, table, tree, shelf, wood, metal, etc… The search checks the Title, Description, and Tags on the Shared Templates.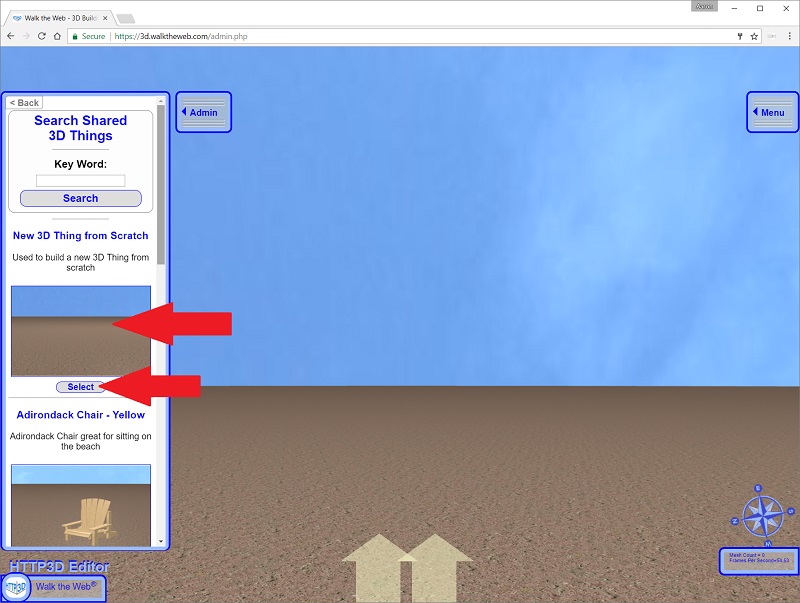 The last step is to Name your new 3D Thing.
For this tutorial I will use Demo 3D Thing
Click Save Settings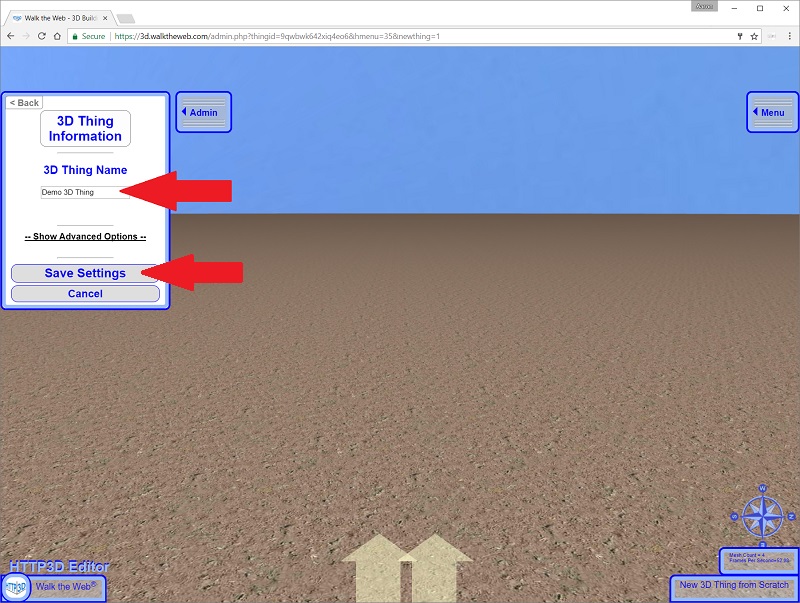 You have now created a new 3D Thing! It is that easy!
If you need to return to these 3D Thing Information settings, they can be found at:
Admin -> My 3D Things -> Settings and Tools -> 3D Thing Information
Of course, we are not done. We need to make more than a name, it is time to Edit it.
But before we do, if you haven't learned how big you should make things, here is an introduction to the Common Scale for 3D Objects.
Otherwise, let's begin Editing a 3D Thing.
Please follow and like us: