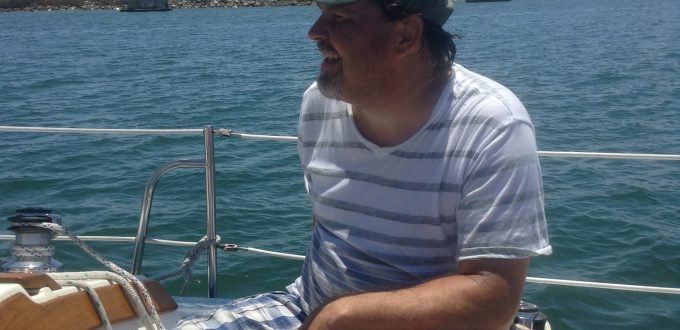 Do you have a work passion in life? Something that just feels like it is the epitome of your existence? Well… I am fortunate enough that I know mine. It is so powerful that it keeps me awake at night and takes me out of my comfort zone often. I know I must do whatever it takes (keeping it legal of course). Basically, the need to act is greater than the fear of failure. Can you relate?
Change the World
My passion is to invent and right now I can be the person that brings 3D Internet Browsing to the world. I have worked hard all of my life; 24 years in school and even more years working in computers. It all comes down to this, the program works, but it will take much more help to make the business work.
First the good:
The idea is sound and the patents and trademarks are filed. Legally, I am doing whatever it takes.
Everything I can imagine to try has passed my proof-of-concept testing. The current technology is fully capable of doing what I desire.
I am Partnering with La Sierra University Computer Science Department. This will help me find and train teams of programmers to perfect 3D Internet Browsing.
We implemented Cloud technology, which is working great for the current hosted websites and will meet any future need.
People that see a live demo really like it and can understand the potential.
Now the challenges:
The PCT world-wide patent gives you 30 months to negotiate patents in as many countries as you would like and the clock is ticking. This costs thousands of dollars. (The USA patent is a separate legal filing already pending).
The 3D rendering is great for Internet, not as great when compared to the latest video games. I need time and additional programmers to continue developing the product quickly.
I need an exceptional demo of a virtual 3D City that will help people experience my vision of 3D Internet Browsing.
My other job is paying for everything at this time, but it takes 40 hours a week off this project.
How you can help:
PLEASE HELP – NO MONEY REQUIRED:
Re-post my Articles – Tell your friends – Share "WalkTheWeb.com" with everyone.
Visit the 3D Building Websites: 3d.WalkTheWeb.com and 3d.HTTP3D.net.  On Walk the Web site, create a login and try it!
Follow me on Social Networks – see www.WalkTheWeb.com for a full list of sites.
HELP – OTHER WAYS TO GET INVOLVED:
Have your own website (or a domain name)? Get a 3D Building Website for just $24.99 for the first year! 
Have faith in me and what I am doing? Want to invest in 3D Internet Browsing and make money for yourself? Email adishno@http3d.net … 
"…the people who are crazy enough to think they can change the world are the ones who do." ~ Steve Jobs
Originally posted at: https://wp.walktheweb.com/2015/08/13/my-passion-to-change-the-world/