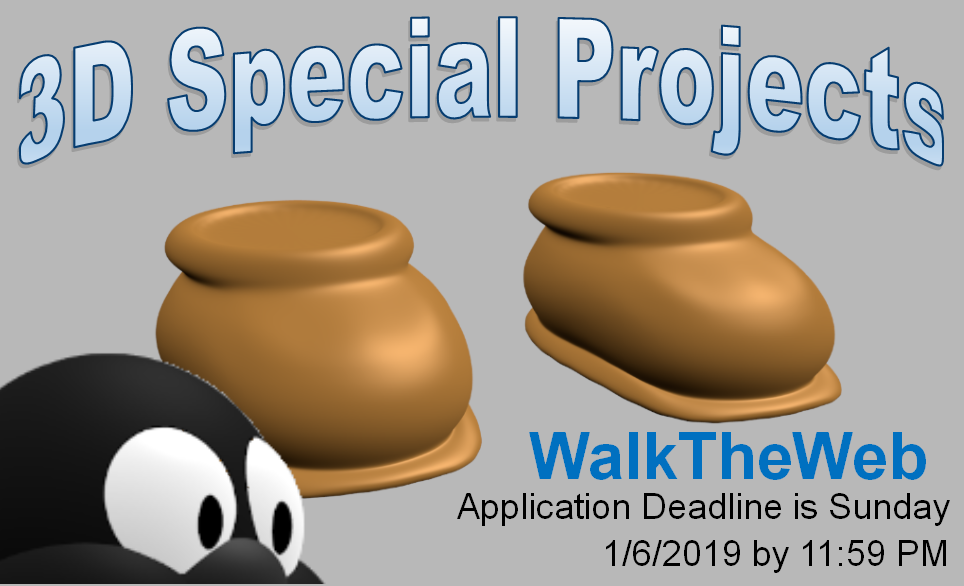 WalkTheWeb is looking for up to 20 people that are interested in 3D Designs that would like to participate in a special project lasting approximately 60 days.
If you or someone you know have an interest in designing 3D Websites, 3D Games, 3D Animation, or 3D Shopping Experiences, have them apply ASAP. Deadline to apply is Sunday (1/6/2019 by 11:59 pm)
Only takes a few minutes to apply.