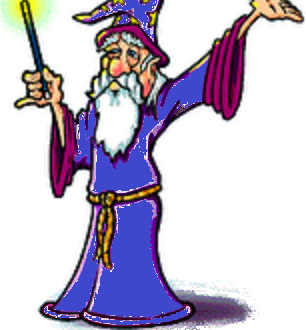 By Aaron Dishno Ed.D.
…continuation from Origins of 3D Browsing (Part 1)
After 3 years of House of Computers, I outgrew the partnership and opened my own new store Wizard's Computers. Onward and upward!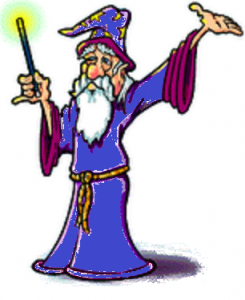 By this time, the Internet was the buzz word from everyone that came into my shop. Dial-up was the new word, meaning you would use a modem and a phone line to connect to the Internet. Most people were using AOL dial-up or a free dial-up service that allowed them connect to the Internet with 56k baud modems. (Still very slow to today's standards).
The down sides of the free Internet were the slow speeds because of the popularity and it showed banner ads on your screen which took space from the web pages you were trying to view.
The down side of AOL dial-up service was the cost per month.
Business kept growing, so I kept investing everything back into my own Internet infrastructure. Within three years I had three T-1 phone lines (each equivalent to 24 voice data channels), a complete dial-up receiver called a Total Control Unit from 3Comm, and were selling accounts to connect to the Internet and my Bulletin board system.
I was creating websites and programming every chance I had.
End of the Bulletin Board System
Like most Bulletin Board Systems (BBS), the Internet just exploded with communication through email and chats and information on the web sites. It did most everything we were doing on the BBS, and it supported more people from farther distances. OK, I'll say it, it became obsolete.
The BBS experience I created definitely helped bridge the gap to learning the Internet for the people in Riverside. Just like most bridges, you reach the other side and wander off in all directions. The Internet grew, more direct routes were established, and eventually the Bulletin Board System was nothing but a fond memory… or was it…
I ended up closing Wizard's Computers after a great 3 year spin, due to over-extending on buying new equipment for the Internet business combined with a gall bladder health scare. Little did I know it would lead to so much more (saved for another story some day).
The concept of Walking from Building to Building on the Internet never left my thoughts. But I faced too many challenges to pull it off at that time.
I didn't know the gaming programming languages and they were proprietary, which meant each game had their own language at the time.
Internet games required downloads and browser plug-ins to operate.
I had very little database coding experience, which is used to save information.
I only knew the basics of programming HTML for the Internet. It was the beginning, but I knew I needed a lot more.
I needed more education…
Education; Preparing for my Future
At an early age, the one thing I knew was that I understood coding. I just needed to keep going. I was a self-taught coder since I had a friend's dad that was an Apple dealer and I could try code on the early Apple 2C and 2E at his house in the early 1980's and I received my first computer, the Commodore 64, which had the Basic programming language, back in 1984. I read numerous books on programming Basic, Apple, and Commodore 64.
I graduated high school in 1986, went to Riverside Community College (was Riverside City College back then) for a couple years taking more computer programming classes, and then to a computer technical school called Control Data Institute in 1989. They didn't know what to do with me! I finished an 11 month computer hardware course in just 6 months, so they ordered additional courses in fiber optics and lasers. When I finished those, I noticed in my contract that they stated it was for 11 months of coursework so I convinced them to let me take their programming courses at no additional cost! By the 10th month, I had finished all of their courses including: Basic, Fortran, Cobol, Pascal, and C. All I can say is that I left hungry for more.
After owning the computer stores in 1999, I started a job at the County of San Bernardino as a Programmer Analyst (1) and I went back to school, this time Cal Baptist University. I finished a Bachelor's degree in Information Systems Management and a Master Degree in Education with an emphasis in technology, which both included many more computer classes. At one point I even left the County and worked for Cal Baptist University as a Programmer for C in a Unix environment. I returned back to the County in 2006 as a Programmer Analyst III and took over as webmaster soon after.
It took over 2 years to write my dissertation proposal and get accepted into La Sierra University because of my unique idea and direction. The University of California in Riverside had turned me down saying they didn't have someone that would support my direction.
In December 2010, I completed and defended my dissertation (available on Amazon), University Student Housing Application & Roommate Matching Methodology: A Valid Step Towards Improving Student Retention and Academic Success.
Education… CHECK… now, waiting on technology.
In part 3, the ground breaking 3D Browsing evolves from a dream.