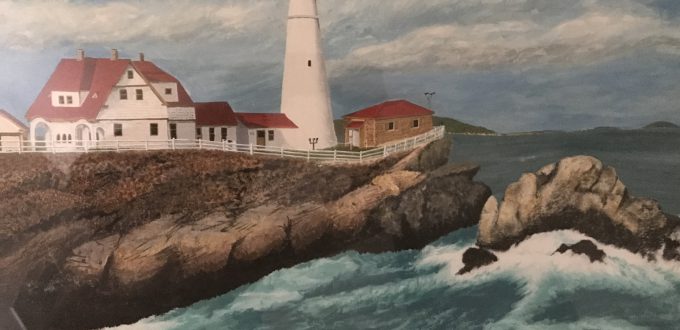 Art and article by Dr. Aaron Dishno
A number of times over the past few years I have mentioned my paintings or artwork. So I thought I would share some of my favorites.
Portland Head Light (1998)
The first painting happens the be the first one I did since high school. It is painted with acrylics on a foam board (like you use for a science project) and took about 3 months to complete. I heard that the landfills were full of Styrofoam so I liked the idea that it would be around forever. Besides, I was a starving young adult, I couldn't afford a real canvas!
It started when I saw a picture on a puzzle box at a store. I became intrigued at how the image seemed to be alive with the colors and movement of clouds and waves. I was drawn to it. Ironically, it turned out to be near where my future wife Karen was born and raised.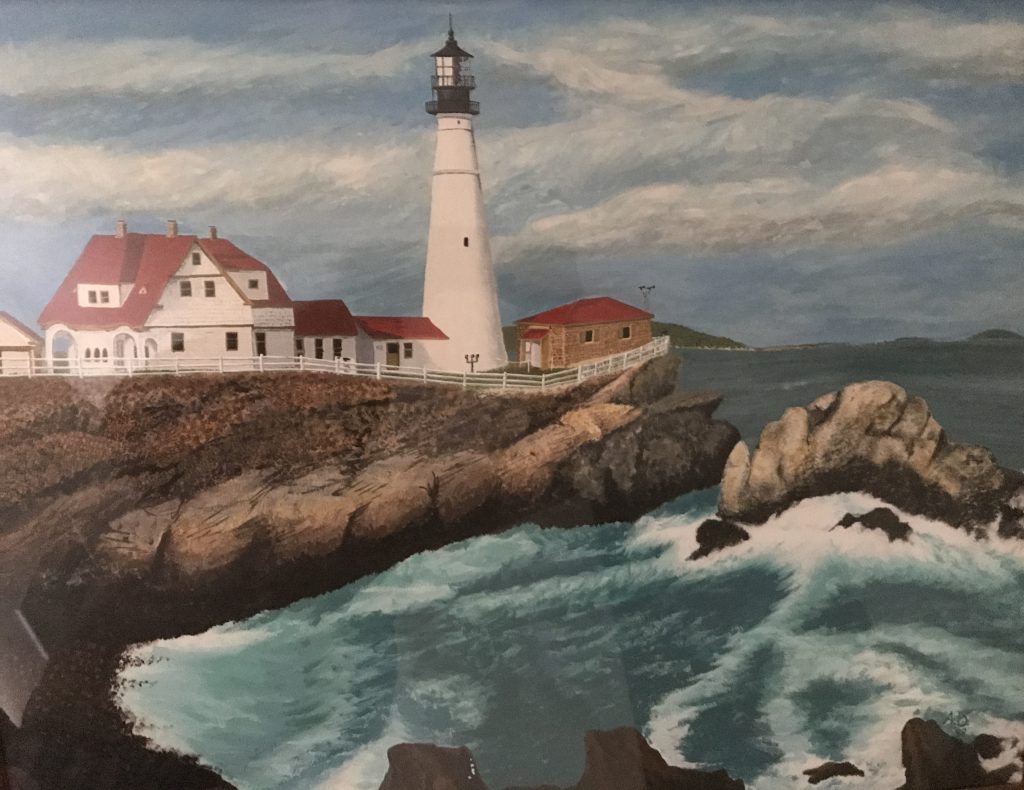 Years later, the first time Karen took me to Maine, we rented a convertible and drove the entire coast to Lubec and then onto Campobello Island, Canada. When I saw Portland Head Light for the first time in real life, I stood at the exact location where the puzzle picture was taken. I had studied every line, window, curve, rock formation, and think I even felt the way the water hit the shore. But for the first time I could smell the water and hear the crashing of waves. Breathtaking.
Over the years, I have returned to this place and I get the same feeling each time.
The last time I was there was June 25th, 2017, for Maggie's Celebration of Life. Many relatives gathered and others were there in thought. Who would have thought that this place would have so much significance in my choices and direction in life.
The sentiment of the Portland Head Light seems to have grown exponentially over the years.
Old Windmill (1998)
This next painting was completed later in the same year. Inspired by the water in the Portland Head Light painting, I created this one from scratch; with no photo. I looked at many windmills for inspiration and to be somewhat correct in design, but everything else was made up on the spot.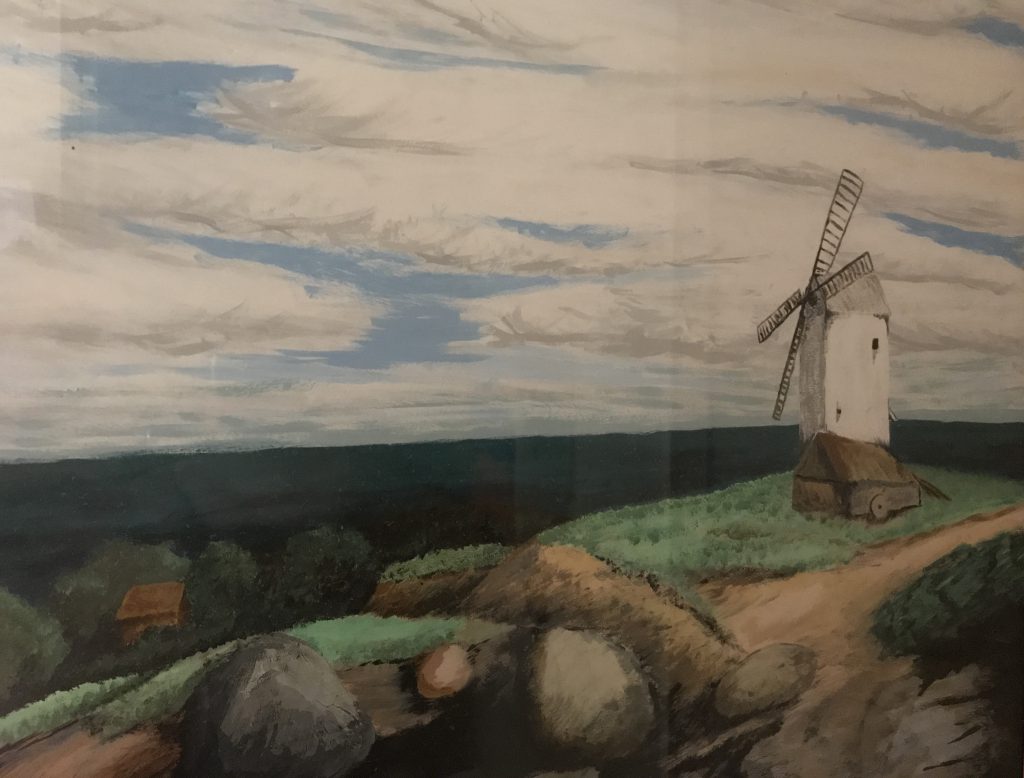 It is painted with acrylics on a foam board and took about 2 months to complete. I kind of look at this painting as a study into shading and ground contours. Each rock, patch of grass, hill edge, and tree had to be shaped. I tried to expand on the darkest parts with a higher contrast to the lightest parts.
Trumpet Passion – Something Special (1997)
This creation was something a bit different. I played trumpet since I was 7 years old. It was a big part of my life, especially in my teenage and young adult years of moving place to place with my dad working aerospace. Playing trumpet gave me the courage and practice of standing in front of an audience and performing. It also gave me a way in to meet new students quickly at new schools.
This artwork was created with a package of fine tip markets and a foam board. It took 8 months of hours every day to complete. That is a lot of dots!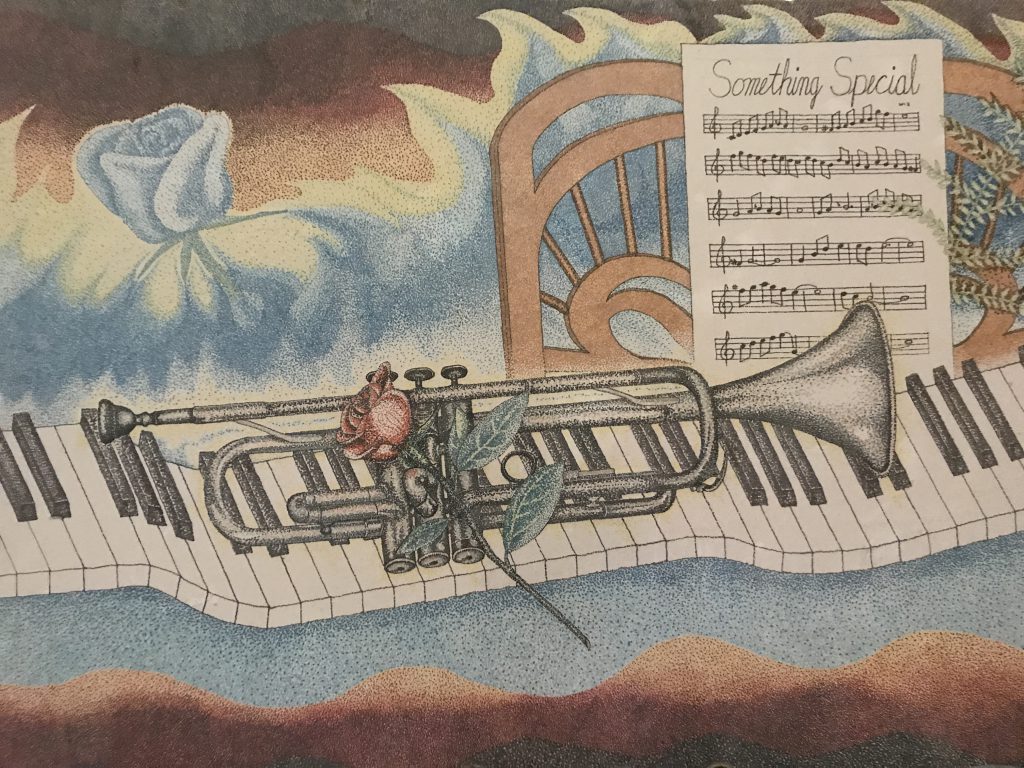 I started with creating my trumpet with a rose. I studied my trumpet under different lighting and reflection. I then added the waving keyboard, music stand, and plant, which were always staples in my parent's home. The blue flame or wavy seas leading into the blue rose signified that the rose in my mind would change but never fade or die.
Copper Head Lighthouse (2002)
I think this painting is my favorite. It has less details than the Portland Head Light, which gave it a softer feel. I made the clouds less defined and the trees gave great contrast to the light house and cabin in the woods.
I found this picture on the Internet by searching for light houses in Michigan, which is where I spent most of my childhood (Berkley near Detroit form age 3 to 12). Mind you, I have never seen the real Copper Head Lighthouse off Lake Superior. But I loved what I saw in the original picture.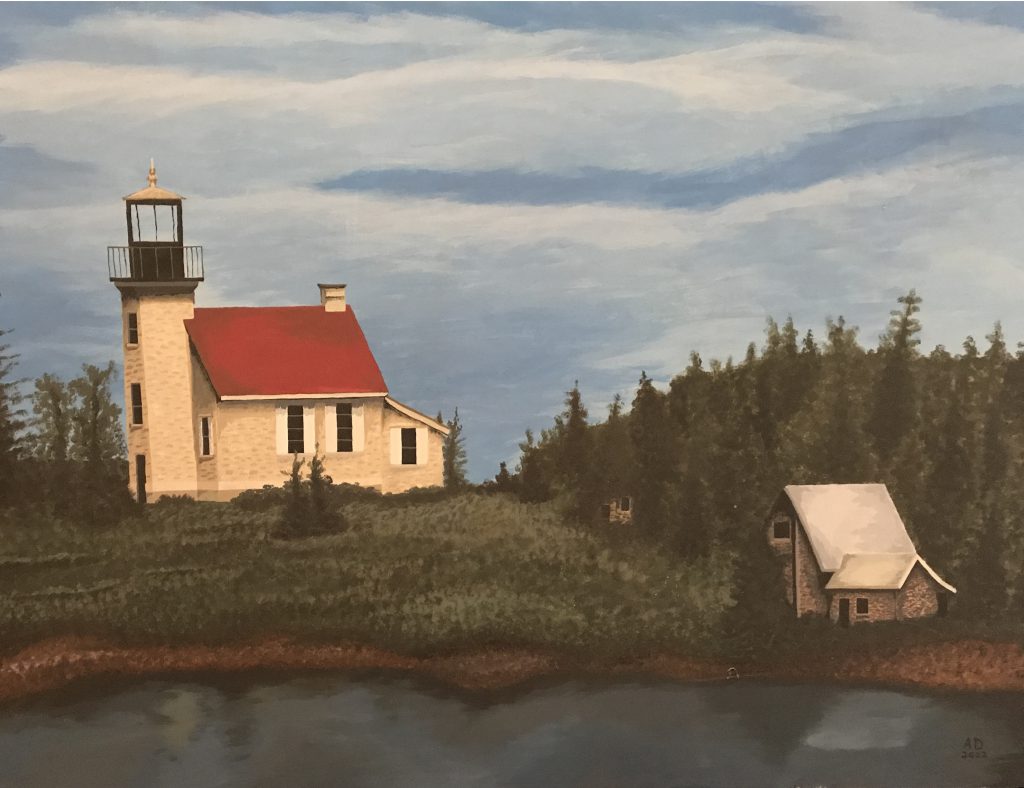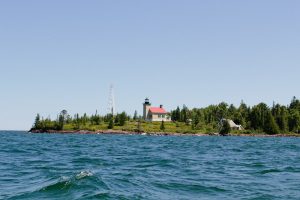 It is painted with acrylics on a foam board and took about 2 months to complete. The original had less detail than I wanted so I was able to envision reflections and shading to enhance my painting. I think I even looked at many more pictures on the Internet to recreate details.
When I created the 3D Browsing scene with the lighthouse, it reminded of this painting, especially the reflection in the water.
Sailing past a Lighthouse (2004)
One of our trips to Maine took us to the East Quoddy Head Lighthouse, which is the easternmost point of the continental USA. Inspired by the look of the lighthouse and our new found sailing life, not to mention a couple tall ship festivals, I created this acrylic painting from scratch.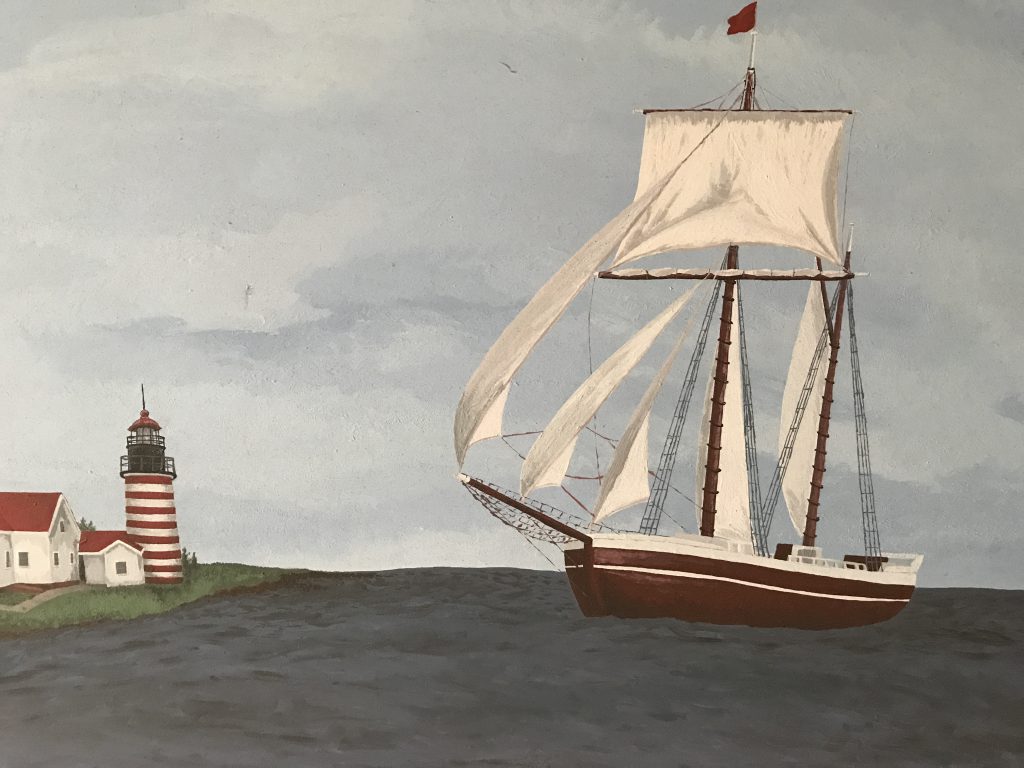 Since I visited the real lighthouse and worked off photos I took, you might notice that there is a lot more detail in the lighthouse than in the ship that I made up. I took a few concepts from photos off the Internet, but the end creation was all mine.
And those are some of my favorite works of art. Hope you enjoy them as much as I do.