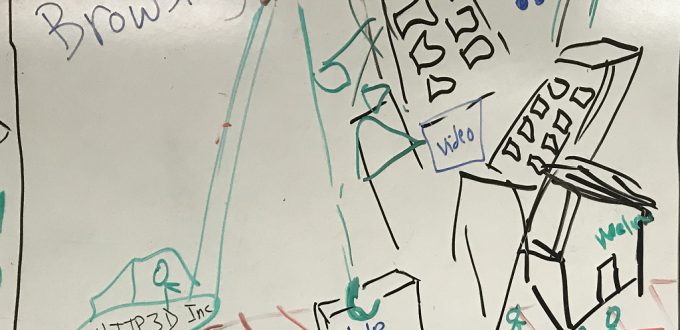 By Aaron Dishno Ed.D.
For me, being an artist is more of a means than an end to a goal I have in mind.
I am usually inspired by a clear vision in my mind. Then I do whatever is necessary to make it a reality. ~ Dr. Aaron Dishno
From there, I seem to do whatever is necessary to make it come to life. I think it is something I picked up from my parents; my mom can create using any style of art and my dad can make almost anything with wood. Sometimes I choose a paint brush, pen, marker, or create on the computer (as in the 3D Browsing project). Paint used to be one of my favorite methods because when I mess up, I can just add another layer of paint until I get it right! That was good practice for programming on a computer.
When I don't know a program or I am in over my head on an art project, I dig my heels in and search the Internet for answers – sometimes not even knowing the right question to ask. Eventually it leads me to the right question and the right answer. When use the new material enough times, it gets easier to customize it and make it my own.
Currently, my time is divided in programming, CEO leadership, paperwork, blogging, videos, documenting content, creating knowledge-base articles, etc… So I have to choose not to spend too much time on custom graphic artwork. Lucky for me, I have been mentoring a programmer / graphics artist named Tim.
A little over a month ago, I had a vision for 3 posters. So I drew them on the whiteboard and proceeded to describe them to Tim.
Let me just say, his talent is amazing!
I gave him my scribble on the whiteboard and he created these poster graphics.
I taped them to the wall next to my scribble so I could share the results.
Kudos to Tim!!! You are awesome!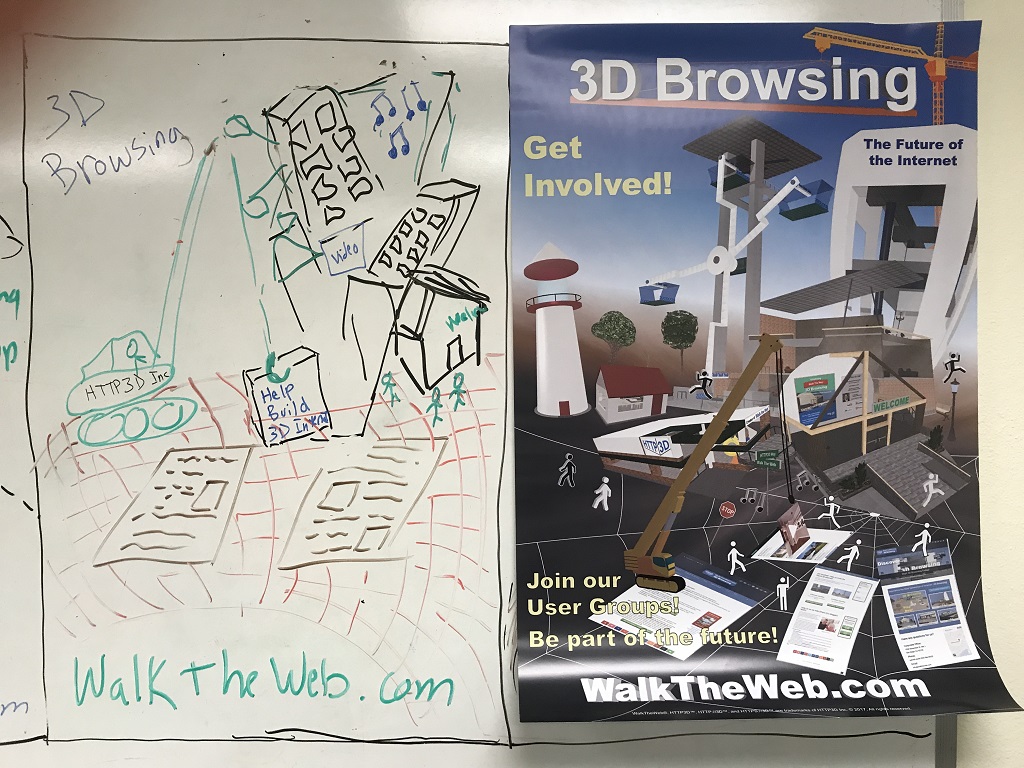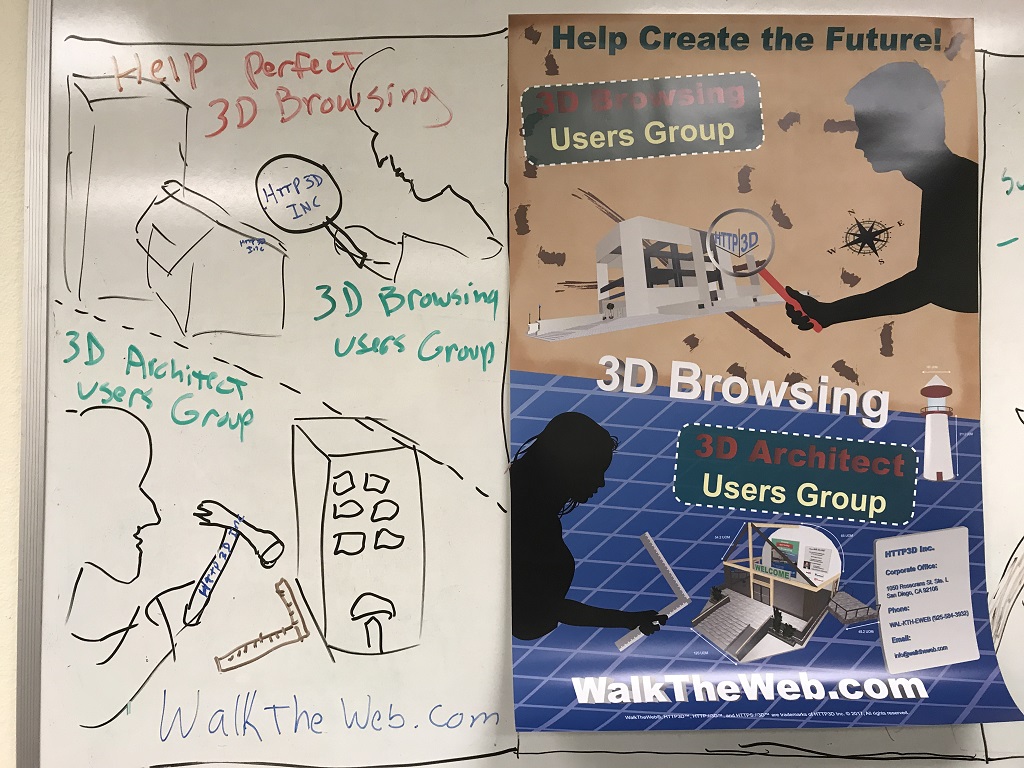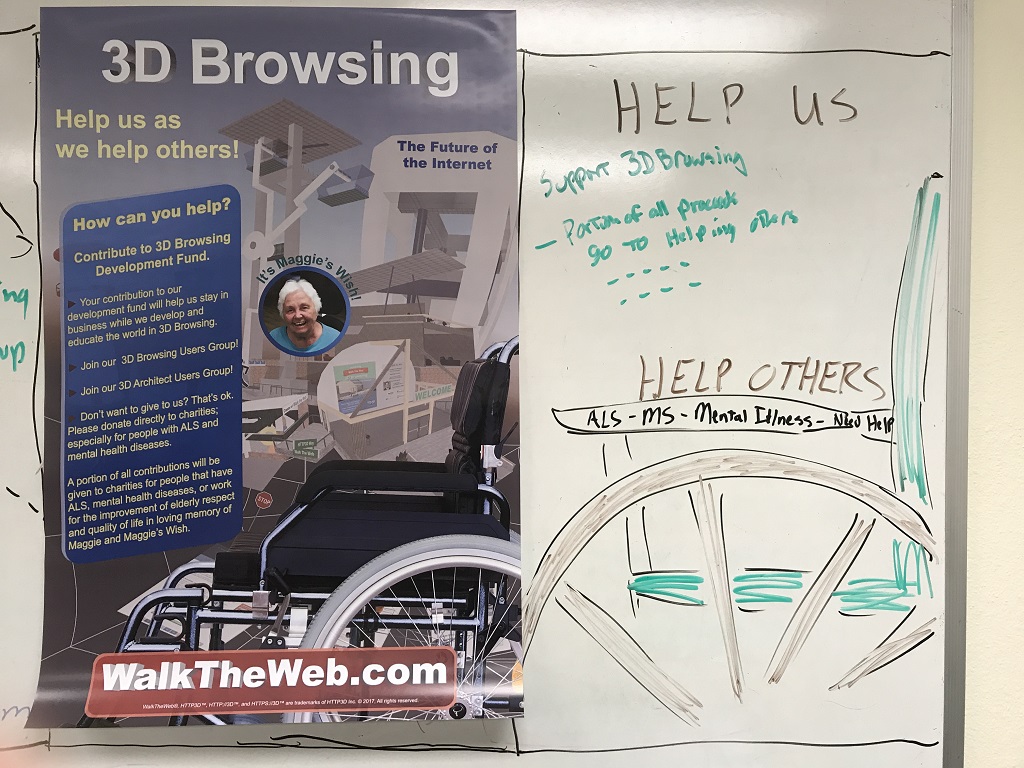 If you are interested in purchasing a copy and supporting our causes (development fund and ALS), please see our Online Store.
Thank You!
Aaron