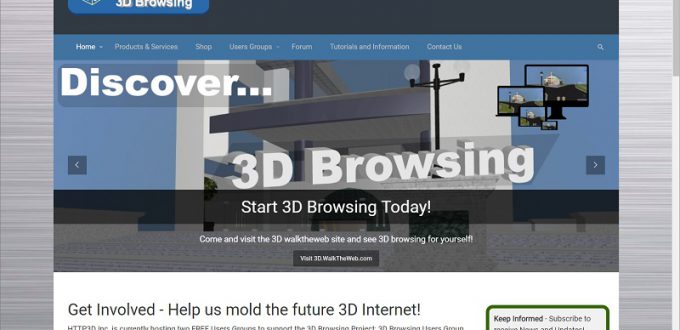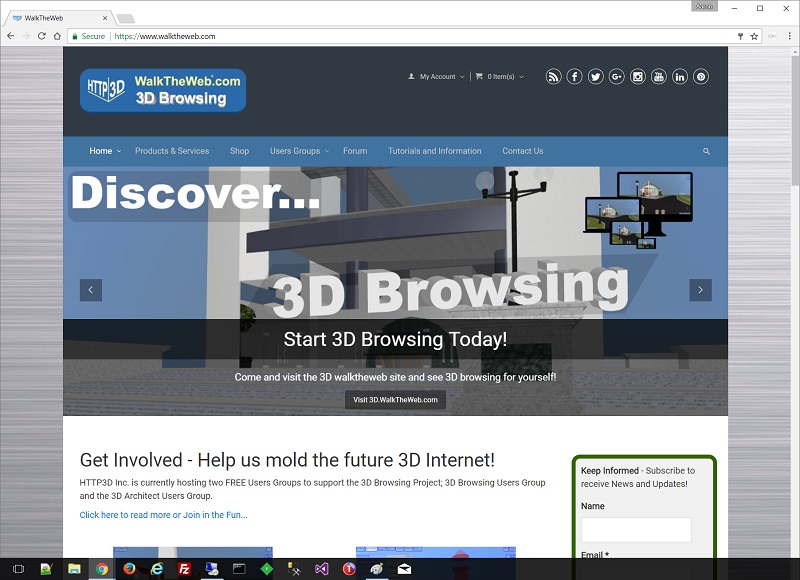 We created a new traditional website for www.WalkTheWeb.com.
For the past few months, we have been building the information side of what we do. We have over 40 posts in a Forum, 45 articles and tutorials, and 60 web pages packed full of information to help everyone understand what it is and how to use it.
Want to help? Donations accepted, or we have User Groups for casual 3D Browsing and providing feedback and the inspired 3D Architects who want to learn how to build in 3D.
Get on our Email List and stay connected.
The momentum has risen! Make sure you check it out and join our User Groups.
We are working hard to perfect the program and inspire greatness!