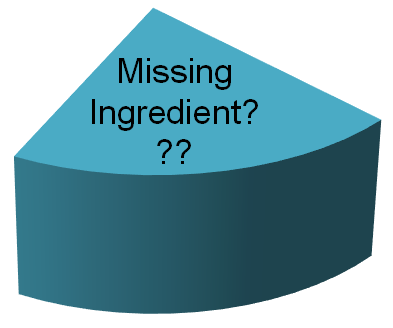 By Aaron Dishno Ed.D.
By now, I definitely have to call myself a serial entrepreneur. I have started at least 6 businesses in my life, each one a step above the last.
Copier an Fax Repair business – Partnership with a lot of driving to service calls, which appeared to max out how much money I could make in a month no matter what I tried to do to expand.
Computer Store #1 – Partnership that cut out most of the driving, not to mention no one really likes to repeatedly fix paper jams! Computers were always my passion and this store let me shine in my passion, right up to the point that my partner and I didn't agree to keep quality over discount products.
Computer Store #2 – Sole Proprietorship, A month later, I was the boss of my own computer store and made the choice for quality. On the third year, I tried to expand to become an Internet Service Provider (ISP) to connect people to the Internet. When I extended past my cash flow to get started, it was the beginning of the end of my store.
Programming Business #1 – Sole Proprietorship, worked out of the home programming websites for small businesses. I did OK, but needed more experience for bigger sales so I took a job at the County of San Bernardino where I excelled extremely fast and became co-webmaster in just 6 months.
Research Organization – S-Corporation, this was a research corporation I created to coincide with my doctorate project. Involving over 800 universities, I created a standardized application questionnaire and wrote a program that properly matched students into campus housing to improve student retention. Although the dissertation was a huge success, I did not feel the market for such a program was ready or large enough to pursue further.
HTTP3D Inc. – WalkTheWeb – C-Corporation, my best effort yet where everything I have done so far comes together with my invention of 3D Browsing.
I have a Doctorate in Education Administration and Leadership; over 25 years technical skills with computer hardware, software, networking, cloud, and tons of programming languages; and experience with multiple business structures, levels of ownership, and control.
So how does someone with education, technical background, and business experience have a missing ingredient?
The very definition that leads to a successful business also creates a gap in knowledge. You have to find a product that fills a void in the market or has a competitive edge. But the second you do, you now require a new unique path.
Perfect right? Yes, you are on your way to having a successful business. But a new challenge arises, as I found out.
Uniqueness means the Business Plan, Marketing Plan, Financial Plan, Pitch Deck, and other pertinent documents have very few relevant samples even for a researcher like myself!
I created the documents to the best of my research ability.
But this is the first time I created a business that required more than friends and family funding. So for the first time, I was not writing these documents for myself, but for investors.
Even though  I did not have all of the answers, I put together my simplified 10 minute technical pitch and got an appointment to present for the Connect.org Springboard program.
Let's just say they liked my invention and I answered all of their questions like it was my dissertation defense!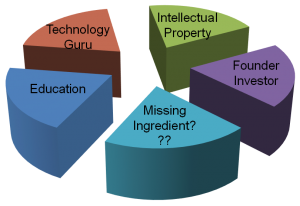 After what felt like a long weekend of pacing back-and-forth, I received an answer… I was not going to be entered into the Springboard program yet. But they referred me to The Brink SBDC – University of San Diego so that I could get ready (basically, I am welcome to present again when I have a fund-able plan).
I felt like I just got shot down by the Shark Tank as having a great hobby, but it is not a business yet!
But they left a door open… a referral… to me it was hope… on to The Brink!
There I found the Answer to my Missing Ingredient…
The Strategic Investor Viewpoint.